Maytag MDC4809PAB 24-in. Portable Dishwasher Review
$749.00
Better than
26%
of Reviewed Dishwashers

Washing Features
Washing Cycles
There are three mains cycles—Light, Normal, and Heavy—plus a 1-Hour Wash (the quick cycle). These four options should satisfy most washing needs.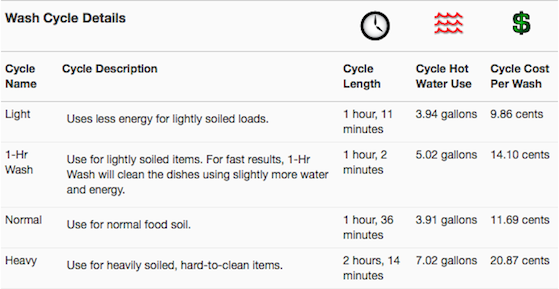 Customization
Three features can be added to individual washes: a high-temperature rinse, a sanitize wash, and a heated dry option. We tested the sanitize feature and found it was able to reach a sufficiently high wash temperature of 156 degrees Fahrenheit (a minimum of 155 degrees is needed to kill bacteria).
Additional Wash Options
In addition to the above-mentioned customization options, there is a four-hour delay feature. There's also a display that indicates when a cycle is cleaned and/or sanitized, but that's really it when it comes to extra features.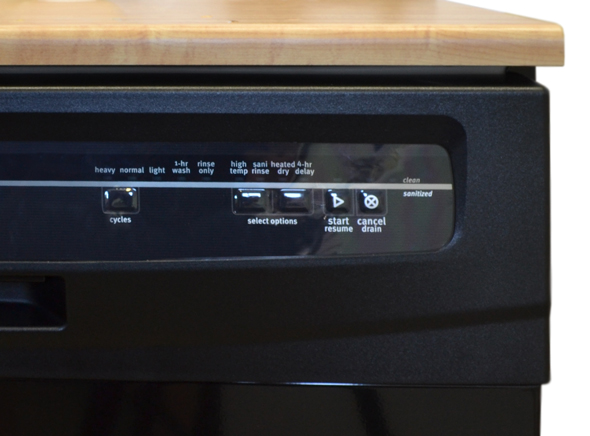 Capacity
We were able to fit 10 place settings in the MDC4809PAB, including a serving setting. This is a standard capacity score by any measures.


Top Rack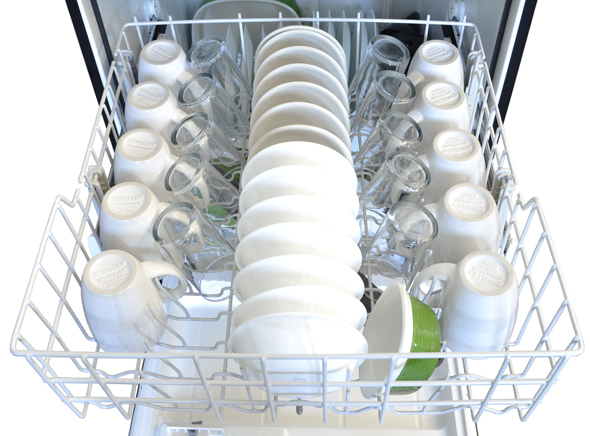 *Bottom Rack*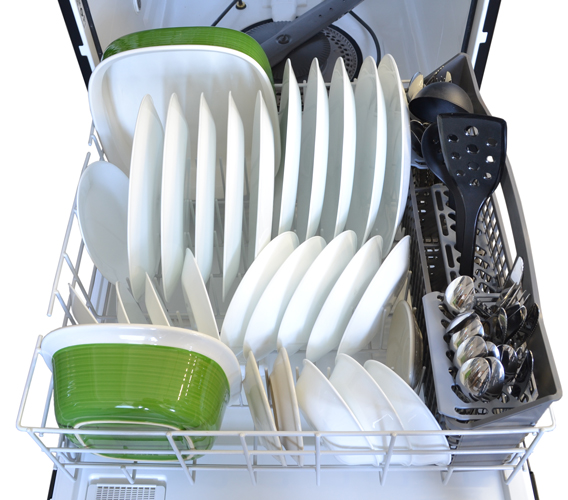 Wash Arms & Filters
The two linear wash arms are plastic and situated beneath each rack. Aside from feeling a little flimsy, there's nothing unique about them.
The filter is fitted in place and cannot be removed. This was frustrating when trying to clean out the base of the wash tub, as large food particles easily became stuck in the gills of the filter.