Maytag MDC4809PAB 24-in. Portable Dishwasher Review
$749.00
Better than
28%
of Reviewed Dishwashers

Speed & Performance
Washing Speed
The cycle speeds were pretty average—nothing to frustrate on-the-go consumers who like to be present when their dishes are finished being cleaned, for whatever reason. The 1-Hour Wash, not surprisingly, took an hour to complete (62 minutes, to be exact), while the Normal and Heavy cycles took 96 and 134 minutes, respectively.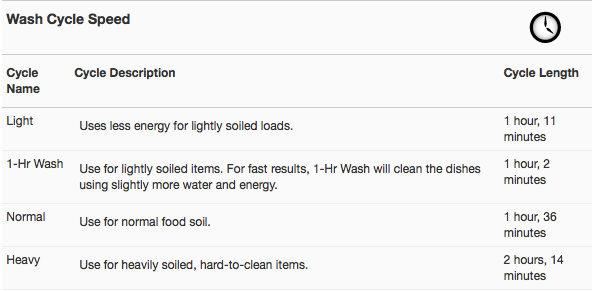 Washing Performance
Everything about the MDC4809PAB was just… meh. Once again, the fact of its portability is important, but it's still a pretty expensive machine, and it's not justified by the wash performance.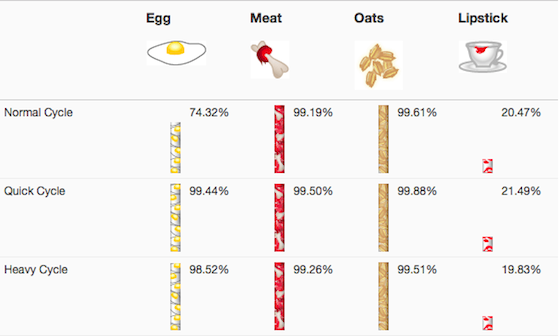 Quick Wash Cycle
For a quick cycle, the 1-Hour Wash was pretty decent, but it still wasn't ideal; it had trouble with our spinach, milk, and tea stains, and nothing seemed to be completely cleaned. However, when scaled to the expectations of all three cycles, the 1-Hour Wash performed better than both the Normal and Heavy cycles.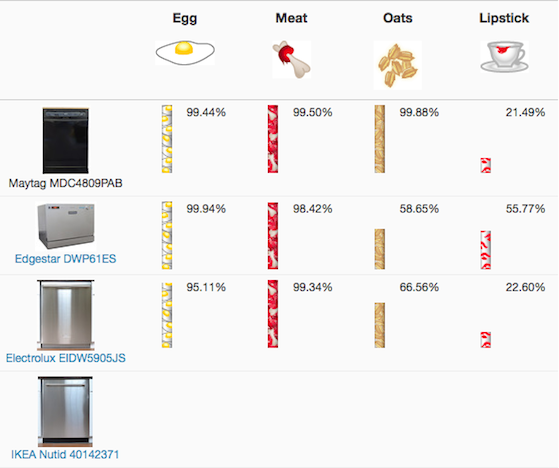 Normal Wash Cycle
We were surprised by how much trouble each of the wash cycles had with our tea stain (in which we dry English breakfast tea to the bottom of a mug). This is usually one of our easiest tests. More surprisingly, it did alright in most other categories. Still, spinach and milk proved difficult, and there was a notable degree of inconsistency across multiple runs.
Normal Cycle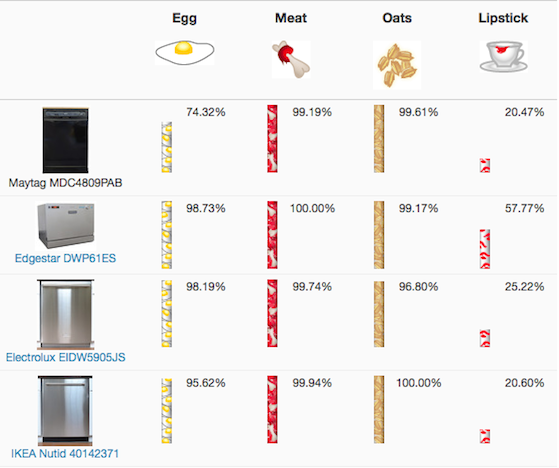 Heavy/Pots & Pans Wash Cycle
The Heavy Cycle did surprisingly well on our baked lasagna test—at least, better than other machines of its class. This wash also saw considerable improvement in our protein tests (milk, meat, and egg), but for whatever reason it still had trouble with our tea stains. For context, note that the vast majority of the dishwashers we've tested are essentially perfect on this test.
Pots & Pans Cycle