Maytag MDC4809PAB 24-in. Portable Dishwasher Review
$749.00
Better than
28%
of Reviewed Dishwashers

Controls & Usability
Lower Dish Rack
The lack of adjustability in both racks was a bit frustrating, but each was spacious enough to allow for a decent capacity score. The lower rack slid easily enough, and the vinyl coating ensured that dishes held firmly in place.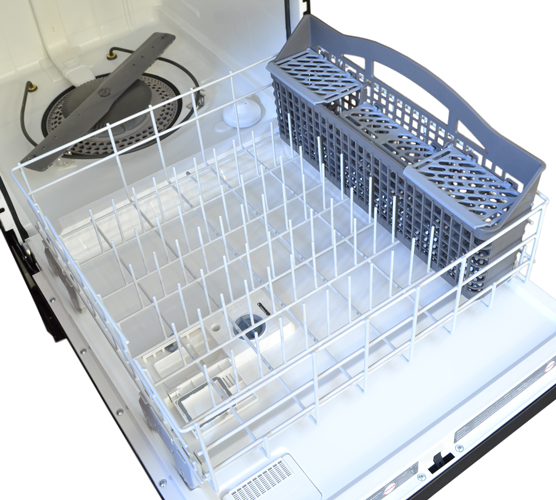 Upper Dish Rack
The upper rack also lacked adjustability, but its layout made sense and created a considerable amount of space. Our one (minor) complaint was that the two rows of tines were angled in such a way to limit space along the perimeter of the rack.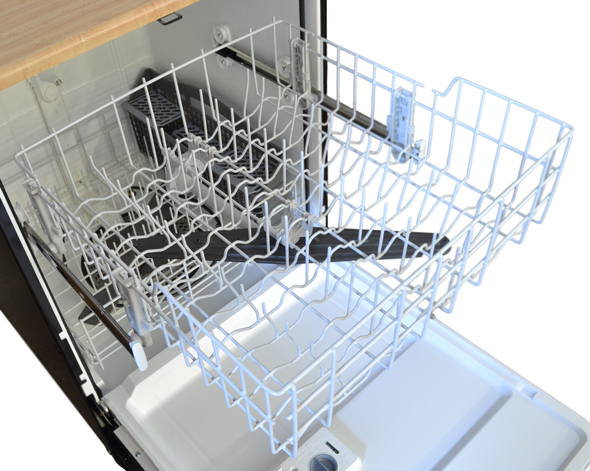 Cutlery Holder
The cutlery holder is the only part of the MDC4809PAB that offers any sort of adjustability. It's also spacious and includes holders for individual utensils. And because these lids can also be folded up, the basket scored well on our usability test.
Detergent Dispenser
Nothing special here: a standard plastic latch and removable rinse aid cap, although we did appreciate the meter that indicates how much rinse aid is left.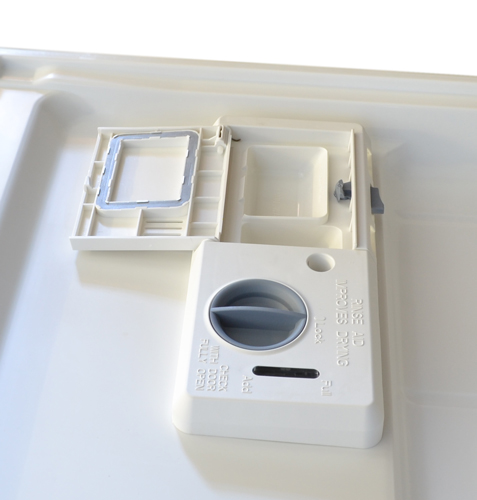 Ease of Use
As any portable dishwasher should, the MDC4809PAB makes sense. We would've appreciated more versatility in the dish racks and the sparse nature of the control panel was odd, but neither of these complaints did much to hurt its overall score.
Noise
The MDC4809PAB is not exactly quiet, but its whooshing sound is nowhere near abrasive. Unless you're in the market for a super quiet machine, nothing about the sound of this dishwasher should deter you. It's also worth noting that most portable machines are somewhat noisy due to the lack of surrounding cabinetry.
Controls
The buttons are a bit heavy to the touch, and the cycle selection is a bit counter-intuitive (why use two different select buttons to choose between a mere four options?). Overall, though, it makes sense and we don't imagine anyone will complain much about how to operate this confounded contraption.