KitchenAid KUDS30FXSS 24-in. Built-In Stainless Steel Dishwasher Review
$1,049.00
Better than
98%
of Reviewed Dishwashers

Washing Features
Washing Cycles
In addition to the three main cycles (1 Hour, Normal, and Heavy Duty), there is also a Light/China cycle intended for delicate dishes and glassware. While the Heavy Duty cycle was the most impressive, it actually used less power and took less time to complete. Since the cost per cycle between the two washes is pretty similar, you don't have to worry about the Heavy Duty plaguing your utility bill.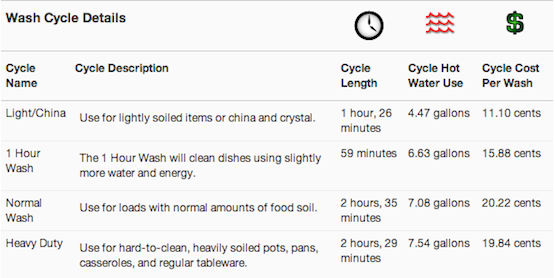 Customization
The KUDS30FXSS includes a few additional wash options that can be added to individual cycles. The most head-turning of these features is the "PowerScrub" option, which engages a series of additional spray jets to ensure a more robust wash. While this accounts for some of the KUDS30FXSS's superior performance, the high volume of water used in each of the main cycles deserves more of the credit.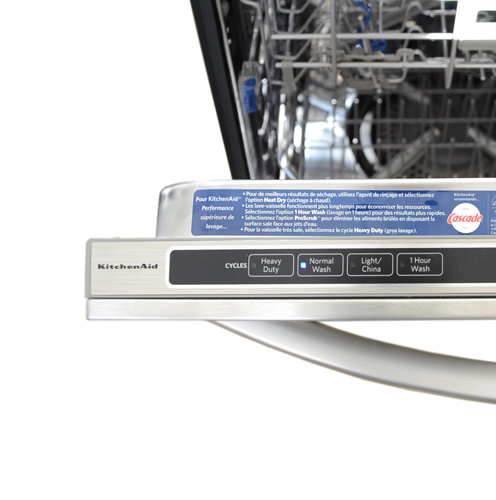 Additional Wash Options
In addition to the PowerScrub option, there is a high-temperature scrub, sanitize rinse, heated dry cycle, and a 4-hour delay. There's also a child lock and a status display.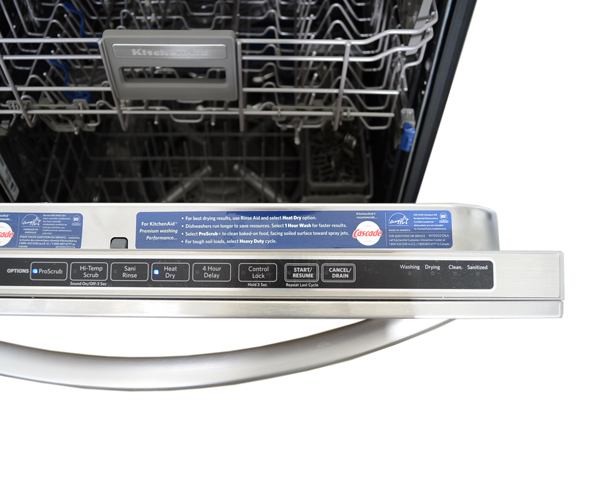 Capacity
We were able to fit 10 place settings, including a serving setting. This is an average score and should suffice for most dish sizes and shapes.



Top Rack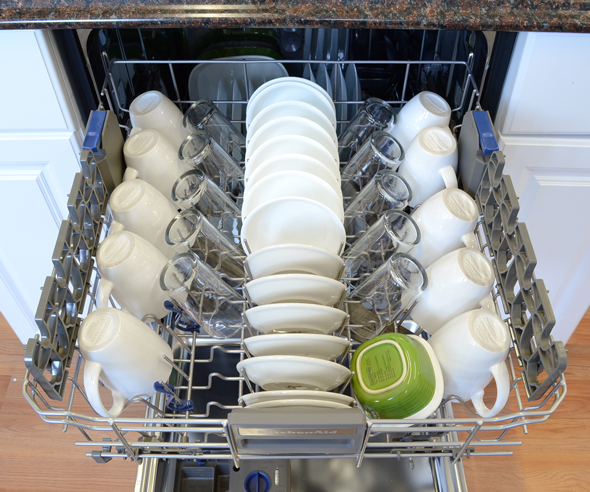 *Bottom Rack*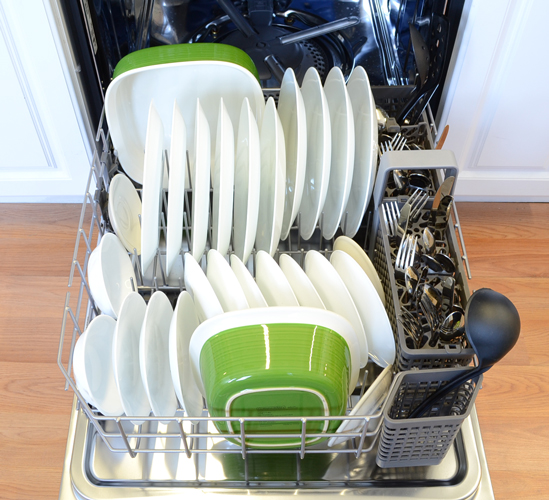 Wash Arms & Filters
The wash arms are pretty basic, although the four-pronged bottom arm allows for a wider area of spray exposure. The filter, which cannot be removed for easy cleaning, includes an electric disposal that grinds up small food soils. This helps limit backup and ensures a thoroughly clean wash. Some dishwashers that lack a disposal will redistribute the little flecks of food that are too large to be trapped in the filter. Gross.